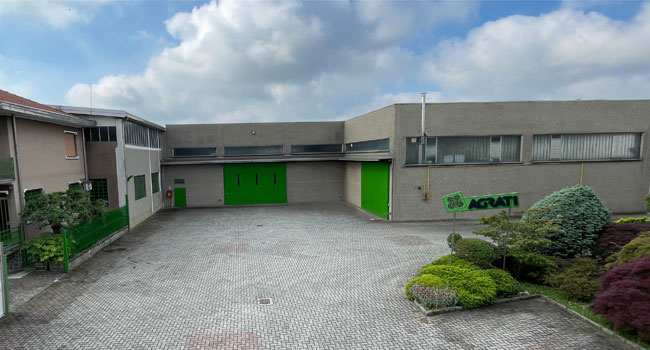 A company with solid foundations
Established in 1962, the Agrati company made itself renowned, through the years, on the European market and then on a world scale for its production of hose reel trolleys and other garden tools.
Now it is a modern and dynamic company looking ahead, with new projects and more attention paid to design, research, materials selection.
In fact, together with the well known and appreciated range of hose reel trolleys, nowadays Agrati is proud to display new products marked by original and innovative features: above all Magic Fly® , the unique garden rake internationally patented.

What sets us apart, along with the depth of experience in the field of gardening articles and the continuous research and testing, is the manufacturing process entirely carried on at our factory in Italy: this is our guarantee of the highest quality standard and the full customer satisfaction.
Tradition and Innovation
Thanks to the continuous research and innovation, together with the commitment for quality, since 1962 Agrati has been able to answer the requests from the market: nowadays the wide range of Agrati products is renowned and well appreciated in the main foreign markets.
Industrial components
Apart from the appreciated gardening tools, our company manufactures with successful results metal components by shearing - cold forming - deep pressing - bending - contact welding (the attached picture shows few samples); through the years, important international cooperations have made our experience and ability stronger.
Customer Oriented
Our staff is always ready to listen to the different enquiries from our partners, in order to answer better to the many various request that we continuosly receive from the world markets.
We are able to produce new items in accordance with any technical specification from our partners.